Content Creation & Development Services
from
Reflexive
Expertly created content backed by superior data-driven technology.
SEO content writing services powered by AUDIENCEKEY. 
Our content team creates high quality, SEO content that helps you build an audience online so you can convert them into lifelong customers.
Strategic
Content development Services
Content writing vs. strategic content development services — what's the difference? Writing is just that: Hiring a writer to write the content and topic you want. Strategic content development is the end-to-end process of creating a holistic content plan based on a targeted keyword and audience engagement strategy. Rather than individual stand alone pieces, each piece fits into a larger integrated strategic plan to support your business goals.
Why Reflexive for Your Content Development?
For Reflexive, content development means using a quantitative approach to assessing, understanding and ultimately speaking to your audience. Our content team develops unique, original content based on your content marketing strategy. This includes content production activities such as:
Building and maintaining a content roadmap leveraging our editorial calendar technology
Ideating topics based on keyword research and data 
Creating expertly written content based on informed keyword research
Optimizing and scoring page content 
Publishing content through your CMS 
Tracking ranking progress over time
Reoptimizing opportunities based on performance 
Identifying new keyword opportunities (content gaps)
Developing a quantified content strategy allows Reflexive to produce the content that matters most to your site's traffic, business, and customers.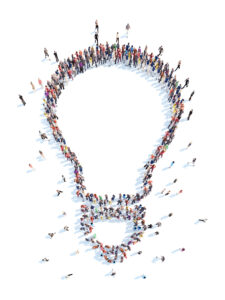 Why Reflexive Works With
 Your Team
Our content marketing agency can plug into your organization and handle 100% of your content creation, or we can play a supporting role.
DIY (do it yourself)
Reflexive does the heavy lifting up front, establishing your keyword and URL censuses and baseline rankings in Audience Key so your team can create content going forward. Reflexive plays a consulting role, providing editing and optimization support.
DIFM (do it for me)
Reflexives owns 100% of your content creation services, from setting up your content strategy in Audience Key, to ideating topics, creating content, and publishing and monitoring your content's performance.
DIT (do it together)
Reflexive supports your content development by filling in the gaps where your team falls short, whether it's topic ideation, content optimization, or content writing services that you need. All of this we manage through Audience Key.
ABOUT CONTENT development SERVICES
There is an art to creating content that not only gets found by search engines but also meets your audience in the right place at the right time. Our data-driven content strategy platform, Audience Key, takes the guesswork out of content creation. Let us show you how it works.
Key
content development

deliverables
SEO Inspired Content Creation
Quantify your goals to create content that drives traffic
Using our proprietary platform Audience Key, we deliver expertly crafted, original content to you that supports your targeted keywords. Audience Key is a game-changer when it comes to creating content.
Optimization of Existing Content
Maximize what you've already published by honing your strategy and measuring results
Audience Key identifies underperforming "striking distance" pages and provides insights to our strategists to further optimize pages to achieve their potential.
Turn traffic into sales qualified leads
In addition to search-engine optimized content, Reflexive's content team creates content that helps you generate leads and convert leads into sales, whether it's through social, email marketing, guest posts, PR, advertorials or other types of off-page content.
Track success to build upon it — and show off a bit 🙂
Our advanced reporting technology lets you monitor at the page level, section level, page type or however you want to slice and dice your content strategy so you can easily share results with your stakeholders throughout your organization. Track and monitor performance growth against your own baseline as well as relative gains against competitors.
Content development
Backed by Innovative Technology
Audience Key eliminates the need for bulky spreadsheets and bridges the divide between SEO and creative teams. Schedule a demo and see how it works.
Learn More About Audience Key Before you go…
one More Thing

!
Your best content creation efforts won't work if you've got technical issues, Google penalties or indexation problems that prevent search engines from finding your content. We highly recommend a technical website audit every two years to identify anything that will slow organic SEO efforts.
Learn more about Reflexive's technical SEO services.