Content Strategy Services from
Reflexive
Human creativity forged with a data-driven approach.
Strategic content services by the team that brought you AUDIENCEKEY. 
A content strategy lets you deliver the right content to the right audience at the right moments. Reflexive builds your data-driven content strategy with our best-in-class platform, Audience Key.
Pre-Writing
Content Strategy Services
Whether you intend to develop content with your own writers, or leverage our content development professionals, our content strategy services will pave the way to a successful content publishing program.
Reflexive's content strategy begins with a deep dive into your business operations and website analytics, followed by exhaustive keyword research and audience intent analysis in order to create a clear long term content roadmap. Our holistic methodology, powered by Audience Key, (our web-based platform) enables us to: 
Develop extensive keyword research

to build a "database of intentions" of your search audience

Map

your keyword strategy into a clear and concise content organization plan

Centralize

content planning, content governance and workflows in our online system

Collaborate

and coordinate workflow across teams

Optimize

existing content to minimize keyword target blurring and invigorate stale content

Identify and create

new content opportunities to fill in coverage gaps

Track

your performance against your competitors

Deliver

real-time progress reports through Audience Key's dashboard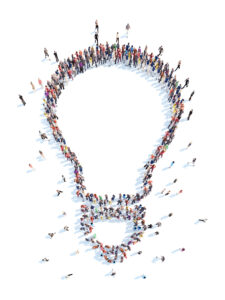 Why Reflexive for Your
Content Strategy Agency

?

Our team of seasoned marketing professionals brings a range of experience from early stage startups to big brands and enterprise content marketing teams. Our nimble structure lets us plug into your organization to offer content strategy and support in three ways:
DIY (do it yourself)
Content Strategy Model
We create your content strategy and hand it over to your team to implement, providing the tools (Audience Key) and support.
DIFM (do it for me)
Content Strategy & Development Model
Reflexive is your content strategy agency, doing it all, from the initial strategy to implementation of our recommendation and monitoring and measuring results — keeping you informed every step of the way.
DIT (do it together)
Content Strategy Model
A combination of DIY and DIFM, this "do-it-together" agency-client model gives Reflexive ownership over your content strategy and measurement portions, and shared ownership of the content strategy implementation process.
ABOUT CONTENT STRATEGY SERVICES
A content strategy is a blueprint for online success. It is a roadmap to make sure you're a step ahead of your audience's needs. It ensures that your audience can find you online, where and when they need you. 
Our web-based platform-as-a-service, Audience Key, empowers us to own and manage your content strategy, producing unparalleled results. We cannot wait to show you how it works.
Key
content strategy

deliverables
Page-Level Content Briefs
Reflexive provides page-level content briefs based on keyword-to-content mapping data. Our iterative page-by-page, data-driven process produces an ever-expanding portfolio of content designed around the way your target audience searches and connects with content. These data-backed content briefs become strategy-backed writing assignments for your writers or the Reflexive writing staff.
A Reflexive strategist reviews every piece of content before it's finalized for publication on your website.
Content Sealed with a Kiss™
Every piece of content is sealed with a KISS™ (keyword implementation support score) contained in each content brief inside our Audience Key platform. KISS scoring leverages natural language processing technology to assess the extent to which a page's content elements support their associated keyword mapping strategy, including: 
Title tag

Heading text (H1, H2s, H3s and other subheadings)

Body content

URL
Ongoing Strategic Consulting
From day one of your relationship with Reflexive, our subject matter experts address content- and SEO-related questions and issues. We have our fingers on the pulse of the SEO world, and we regularly update our clients regarding significant industry changes that impact your site and content marketing strategy. As your partner in developing your digital real estate, we are always available for conversations, questions, and working sessions to ideate your content strategy.
Regular weekly or biweekly status checkins

Quarterly performance reviews

Ad hoc meetings as needed

Real-time communication via Slack (or your preferred chat channel)
Monitor the progress of your content strategy using Audience Key's advanced reporting. Keyword ranking data is integrated throughout Audience Key, including page-level content briefs, the keyword census and a dedicated reporting section. Our reporting technology lets you slice, dice, segment and filter reports on many levels — individual pages, page groupings, website sections, page types, keyword and URL attributes, and so much more.
Rank zones
Progress reports
Comparison reports
Keyword movement charts
Content Strategy
Backed by Superior Technology
Using our proprietary platform Audience Key, we convert your content strategy into a roadmap for your website. Audience Key simplifies keyword mapping and content optimization and offers incredible tracking and reporting at page, campaign and project levels.
Learn More About Audience Key Don't let indexation issues, Google penalties, and other technical SEO problems hinder the results from your content strategy and marketing efforts. The best content strategies are preceded by a technical website audit, to identify anything that will slow organic SEO efforts.
We highly recommend that you pair your local search optimization strategy with a technical SEO audit and repeat it at least every one to two years. Learn more about Reflexive's technical SEO services.